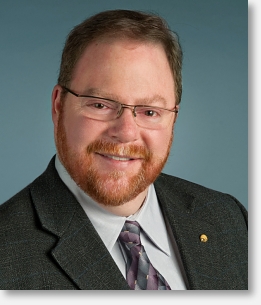 Ron Margolis
President
Margolis Capital - Commercial Mortgage Professionals is an independent, boutique real estate advisory firm which specializes in the placement of construction, interim and permanent real estate term loans, from $2 million to over $40 million, in urban centres, on behalf of its borrowing clientele. As company founder, Ron is responsible for strategic direction and manages all key lender and client relationships in addition to the day-to-day mortgage placement/origination activities.
His previous industry roles include more than 3 years as Managing Director at MCAP, where he originated and funded mortgages for investment, commercial and industrial properties on behalf of pension fund, lifeco and capital markets investors, and also placed construction and take-out mortgages for a range of private and public borrowers through a wide variety of institutional lenders. Before opening MCAP's Winnipeg office, Ron served as President & CEO of CentreVenture, the City of Winnipeg's downtown development agency. Ron's finance career began with 20 years at TD where he held progressively senior positions in Manitoba and Ontario, including establishing and leading the Bank's commercial real estate lending group in Winnipeg.
Ron has extensive experience with all types of development financing and term mortgage lending. Ron is a charter member of Mortgage Professionals Canada, a national industry group representing mortgage brokers, lenders and loan insurers, and was among the very first to achieve an AMP designation (Accredited Mortgage Professional - Commercial Specialist). His formal education also includes a BA in Admin Studies from the University of Winnipeg (MacBean Foundation Scholarship and Dean's Honour List) and a Diploma in Business Admin from Red River College (Lieutenant Governor's Medalist).
Throughout his professional career, Ron has been actively involved both as a participant and in a leadership capacity with numerous business and industry associations, non-profit groups and community based organizations including the Professional Property Management Association of Manitoba, the Urban Development Institute of Manitoba, inaugural Chair of TD Bank's Award of Excellence Committee for Manitoba/Saskatchewan, the Manitoba Home Builders Association, co-Chair of the Winnipeg Sport Region for the Manitoba Curling Association, Big Brothers/Big Sisters, the Exchange District Business Improvement Zone, CMHC's Housing Advisory Council, the Winnipeg Public Library Advisory Board, Chair of the Thompson Public Library Board of Trustees, Past President of the Charleswood Curling Club, Leadership Chair for the General Business Division of the United Way on the United Way of Winnipeg's Campaign Cabinet and an original member of the Winnipeg Real Estate Forum's Advisory Council. He is currently a Trustee for the O'Grady Challenge (on behalf of the Manitoba Curling Association), and a Director on the Board of the Breakfast Club of Canada.
Ron is a featured speaker at numerous conferences, symposiums and industry forums, and his commercial real estate financing expertise is frequently sought by developers, realtors, lawyers, investors, lenders and even peer mortgage professionals. He can be reached at (204) 975-4110 or ron@margoliscapital.com
Ron and his wife Debbie are long term Winnipeg residents and very proud grandparents.